[스포츠조선 고재완 기자] The popularity of Mnet's 'Street Woman Fighter 2' (hereinafter Supa 2) is unusual.
In fact, there were many analyzes that it would not be easy to surpass the popularity of 'Supa 1' because it enjoyed unexpectedly great popularity. It was judged that they showed most of what the 'strong' sisters can show.
However, 'Swoopa 2' is writing a new legend by quickly overcoming these concerns. 'Supa 2', which aired until episode 4, is attracting attention with record-breaking results in each episode. In the last three broadcasts, the highest viewer rating was 4.7% (hereinafter calculated by Nielsen Korea, based on paying households in the metropolitan area), and the average viewership rating was 4.0%, ranking first among all channels including terrestrial channels in the same time slot, breaking its own highest viewership rating. The 1539 target viewership rating and 2049 viewership rating also took first place across all channels, proving its potential.
Among these, a notable achievement is the female viewership rating in 2040. In particular, in the last 4 episodes, the viewership rating among women in their 40s rose to a maximum of 7.6% and an average of 5.8%, receiving support. Even among women in their 20s and 30s, it ranked first on terrestrial channels, capturing the hearts of female viewers.
Changes in viewing among male viewers are also noticeable. The viewer rating among men in their 40s, which was 2.3% in the second episode, jumped to an average of 3.9% in the third episode. As such, male viewership ratings are also showing an even upward trend, and the popularity of 'Suppa 2' is rapidly spreading beyond all age groups.
Behind the popularity of 'Suppa 2', there are various attractive elements that stimulate dopamine in viewers. The fight between the crews became more intense, and the teamwork of the crew members became stronger.
Gabi and Aiki's competition mode at the beginning of Season 1 contributed greatly to increasing viewership ratings. Also, the incident between Holly Bang and Coca & Butter also maximized the confrontation situation and made it fun. However, in Season 2, Lia Kim and Mina Myung attracted viewers in the early stages by clearly highlighting their emotional conflict with each other. In Season 1, it was said that 'there was this much conflict' and they showed a playful side during the actual battle, but Lia Kim and Mina-myung showed an emotional fight over 'choreography' and eventually even appeared in a scene where they cried at each other, making it 'real'. By emphasizing that this was the case, viewership ratings increased.
The comments have also become more powerful. The match between Mannequin Redrick and One Million Harimu, who have a teacher-disciple relationship, was also said to be exciting.
Another strength is that as K-dance has gained worldwide popularity, the participating teams have become global. The Japanese team Tsubakil joined the world-renowned dance team Jam Republic, highlighting that their status is being recognized even on the global stage.
The narrative has also become more solid. Jam Republic's Latrice and Mannequin's Redrick attracted attention by properly drawing out the drama's narrative. In the Middle Class video shoot, the conflict between Latrice and Redrick reached its peak when Latrice singled out Redrick as the weak, but they were injured at the same time and drew attention as they met in the emergency room.
In teamwork, the member who was designated as the worst dancer became stronger by blaming himself and crying when the team's score was lowered. For example, Deep & Dap leader Mina-myeong, who was selected as the worst dancer, shed tears, saying, "Still, I'm glad that none of my kids got the worst dancer." The team members hugged each other in silence, and Bebe's sea, who knows the weight of being a leader, shed tears together.
In addition, the image of Bada giving heavy advice and comfort to Tatter, who shed tears due to the pressure of the 'Choreography Copy Challenge section', and 1Million's leader Lia Kim showed a weak performance compared to expectations at the beginning of the broadcast, but thanks to her teammates, she became stronger. I was moved by the sight of the sunset.
With Tsvakil confirmed as the eliminated crew, the 'Swoopa 2' mega crew video continues to be a box office success, with all 7 crews exceeding 1 million views and the cumulative number of views well exceeding 19 million (as of 9 a.m. on the 15th). there is.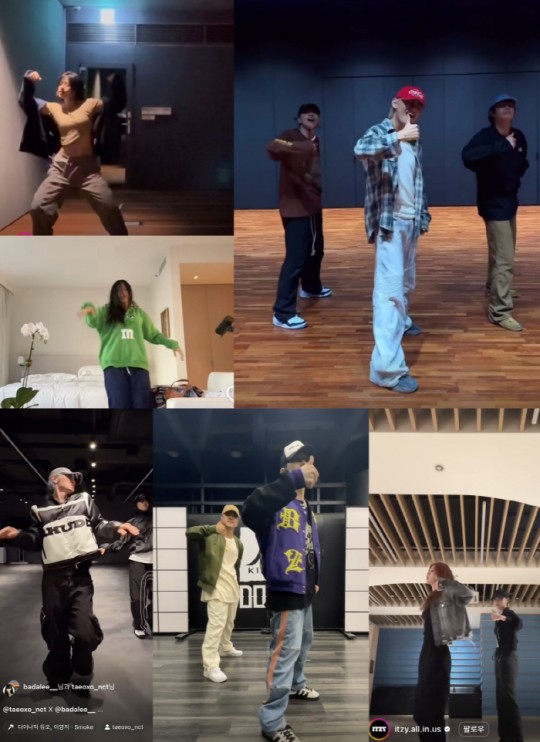 Dynamic Duo The number of views on the #smokechallenge TikTok hashtag has already exceeded 260 million, making it the center of a global craze.
Recently, even BTS's V participated in the 'Smoke' challenge, showing off his spectacular dance moves with Bada and Goff, becoming an even more hot topic. Ive's An Yu-jin also joined the 'Smoke' challenge, and the challenge video of Jay Park and Kinjaz Mike Song, who appeared as special judges in 'Swoopa 2', is also very popular. In addition, celebrities such as Kang Daniel, who is active as the MC of 'Swoopa 2', Shotaro & Bada of Rise, Taeyong & Bada of NCT, Youngji Lee, Yeji & Ryujin of ITZY, Gyujin of Nmix, and San of ATEEZ uploaded challenge videos, sparking enthusiasm. It's burning.
In addition, the 'Smoke' challenge is gaining popularity through word of mouth on short-form video platforms such as Instagram Reels and TikTok. Mnet led the success of 'Swoopa's 'Hey mama', followed by 'Smanpa's' 'Saespping' and 'Swoopa 2''s 'Smoke' challenge. This is why there are voices saying that the popularity of 'Suppa 2' has surpassed Season 1.
rrr