[스포츠조선 백지은 기자] Fan sentiment was mixed as Rowoon announced his withdrawal from SF9.
Rowoon officially left the team on the 18th. FNC Entertainment, the agency, said, "SF9 plans to take another leap forward as an 8-member lineup excluding Rowoon. Rowoon plans to focus on his personal activities, including acting." They added, "Although the direction of activity is different, Rowoon will always remain as the 9th member. "I will support you," he said.
Rowoon expressed his feelings about leaving the group through a handwritten letter. He said, "I think I've become a little more used to being strict with myself while working and challenging new things. I also felt frustrated that I couldn't explain each and every misunderstanding, big or small, and in the past I focused on what I had to do right away, thinking that my sincerity would be conveyed someday. "It was," he said, confessing his emotional distress.
He continued, "I understand that as much as I receive attention and support, I can also be hated, but I think I'm a little soft. Sometimes, when misunderstandings arise, I need the courage to say no, but those were the days when I was always busy hiding. That's because of my complacent attitude. "I'm truly sorry if there are any fans who felt hurt and disappointed," he apologized.
He also asked for support and interest, saying, "For the past 7 years, I have been working with a grateful heart, making precious memories one by one. I am 27 years old this year. I am planning to take on a new challenge."
However, the fandom was greatly shaken by the news of Rowoon's sudden withdrawal. In the end, even leader Youngbin, who is serving in the military, came forward and tried to calm the hearts of the fans. He said, "I'm worried that the fans' feelings may have been further hurt. I had a lot of conversations with Rowoon. My feelings are complicated and subtle due to the many things that have happened over the past 7 years together and the emotions I feel right now. But as always, Rowoon "I want to support the future of ," he said.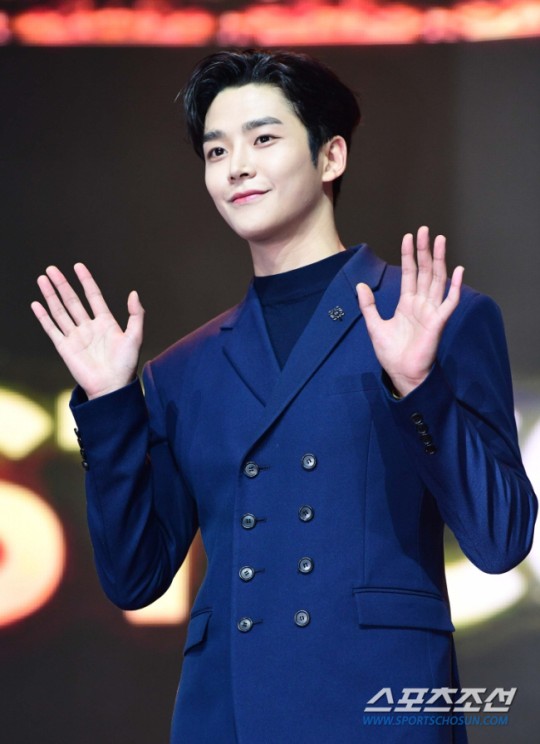 Nevertheless, the gaze toward Rowoon was still divided into two.
One side took issue with Rowoon's actions so far. Coincidentally, as Rowoon began to shine as an actor, the frequency of his participation in SF9 activities decreased. In 2020, he decided not to participate, saying it was difficult to combine acting and group activities due to a lumbar disc, and in July of last year, he withdrew from SF9's album 'The Wave of Nine' activities due to filming a drama. In addition, it was difficult to find Rowoon at events such as fan signing events. In particular, fans were dissatisfied with the announcement that they would not attend the fan concert scheduled for October. Expectations were high for this fan concert as it was a celebration of SF9's 7th debut anniversary and was Youngbin and Inseong's first return performance after being discharged from the military.
Moreover, while fellow member Chan-hee participated in Mnet's 'Kingdom: Legendary War' as SF9, let alone starring in a drama, Rowoon showed conflicting appearances, performing only part of the stage while filming a drama, leading fans to call him 'insincere'. They are making bitter comments such as 'I have an actor's disease' and 'I caused a nuisance to the team.' Also, many fans were disappointed that there was no mention of SF9 until the last article.
On the other hand, there are many voices cheering for Rowoon. It is an undeniable fact that Rowoon's acting activities at the beginning of SF9's debut raised the team's awareness. Starting with 'School 2017' in 2017, he continued to build his career by appearing in tvN's 'Fox Stars', MBC's 'Extraordinary Day', 'Yeonmo', 'Tomorrow', and JTBC's 'Force Majeure', which also had a positive impact on SF9. gave it There are many people who support his new challenge after struggling for 7 long years.
Anyway, Rowoon has now taken a different path from SF9. It would also be his responsibility to overturn the negative public opinion directed at him.
rrr