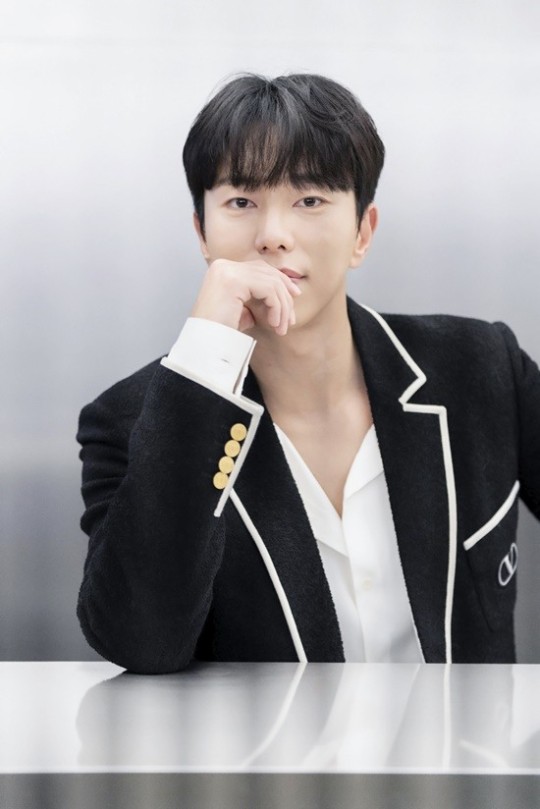 Actor Yoon Hyun-min/Photo = Taewon Entertainment, provided by NEW
[헤럴드POP=이미지 기자] Actor Yoon Hyun-min confessed his feelings after experiencing pain from the death of his father to a breakup.
Previously, Yoon Hyun-min lost his father this year, and Baek Jin-hee, who had been in a public relationship for 7 years, went their separate ways. Moreover, as soon as the news of their breakup was announced, they had to start promoting the movie 'Family Glory: Returns'.
In a recent interview with Herald POP held at a cafe in Samcheong-dong, Jongno-gu, Seoul, Yoon Hyun-min said that he only thinks about acting these days.
On this day, Yoon Hyun-min said, "I was unable to work on projects for about two years because I spent time with my father until the end. My outlook on life has changed since I sent my father away. In the past, I would choose a project, but now it has changed to doing as much as possible without stopping. Drama." "I'm thinking of going crazy starting with 'Look! Deborah,'" he confessed.
He added, "As I am an actor who works for money, I think it is right to forget the pain and work hard and do my best."
In addition, Yoon Hyun-min said, "When I first started acting after quitting baseball, all I could do was work hard. I started thinking that the time to become a main character was after 40. Becoming a main character from an early age was greedy. "I thought," he recalled.
He said, "I am a little impatient because I am getting to that age. I wonder what I would do if I acted the same way back then as I do now. I think I need to refine and perfect it more." He added, "Right now, I have no thoughts other than acting. All I can think about is acting." "It's fun. I think 80% of my mind is focused on my acting skills. It's fun, scary, and exciting," he emphasized.
Meanwhile, Yoon Hyun-min's first screen starring role, 'Family Glory: Returns', depicts the life-or-death marriage battle of the Jang family, who concocts all kinds of conspiracies to get the popular star writer 'Dae-seo' and the family's youngest daughter 'Jin-kyung' to marry. This comedy is currently being screened to rave reviews.
rrr