Photo provided by P&B Entertainment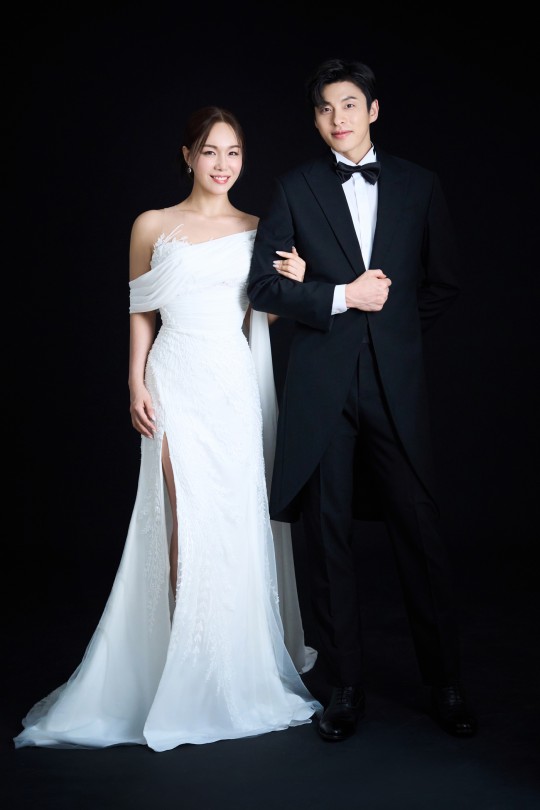 Photo provided by P&B Entertainment
(Seoul = News 1) Reporter Ahn Tae-hyun = The wedding pictorial of singer Lim Jeong-hee (42) and ballerina Kim Hee-hyeon (36) has been released.
On the 18th, Lim Jeong-hee's agency P&B Entertainment announced, "On October 3, Lim Jeong-hee decided to start a new life together with ballerina Kim Hee-hyun as a reliable partner," and released the couple's wedding pictorial.
The news of Lim Jeong-hee and Kim Hee-hyun's marriage was announced on the 15th. The two met at a performance in October of last year and confirmed their feelings for each other through a quiet relationship for about a year, which came to fruition in October.
The wedding will be held in a private ceremony somewhere in Seoul, with only family and close acquaintances invited.
In the released wedding pictorial, Lim Jeong-hee poses with her lover Kim Hee-hyun while smiling brightly. Lim Jeong-hee's beauty stands out as she wears a wedding dress and shows her excitement about marriage.
In particular, you can see the affectionate side of the groom-to-be in the image of Kim Hee-hyun smiling with Lim Jeong-hee next to him.
Meanwhile, Lim Jeong-hee debuted in 2005 with 'Music Is My Life' and released many hit songs such as 'It Can't Be Real', 'Clockwork', 'I Didn't Cry', and 'If I Go Crazy in Love'. With the release, she became known as a diva with explosive singing ability. Since then, he has been active in various fields, including musicals and drama OSTs, and performed in the musical 'Frida' last year.
Kim Hee-hyun is a former soloist at the National Ballet, and became a hot topic last year when she appeared as comedian Shin Bong-seon's date on Channel A's 'Men's Life These Days – Groom's Class'. rrr