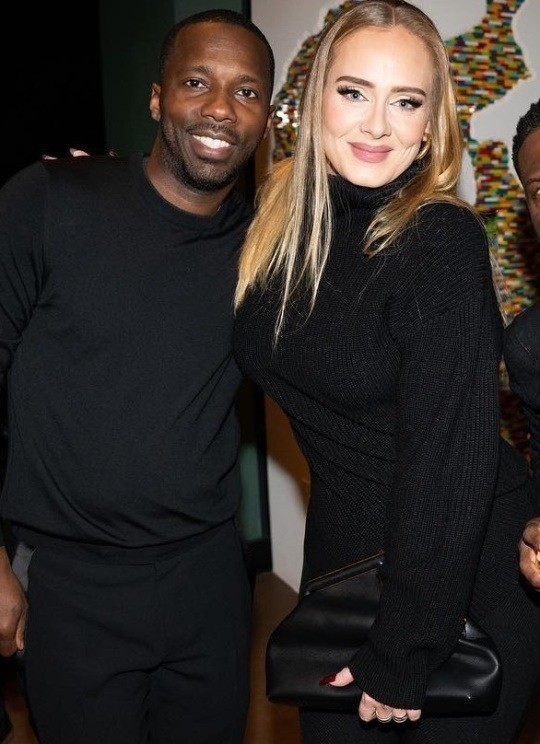 [헤럴드POP=배재련 기자]There were reports that Adele (35) was already married.
According to many foreign media outlets, including the American entertainment media Page Six, on the 18th (Korean time), pop star Adele is under suspicion that she recently married her boyfriend Rich Paul in extreme secrecy.
Foreign media reported, "Adele called Rich Paul, her boyfriend of two years, 'husband' on stage in Las Vegas last Saturday night."
Adele has been publicly dating Rich Paul (41), a sports agent with whom she dated since her divorce, for two years.
On this day, a female fan asked Adele to 'marry me,' to which Adele responded, "I can't marry you. I'm heterosexual, and my love and husband are here with me tonight." "I'm Richie." "I'm with Paul (boyfriend). You're crazy, but please leave me alone," she jokingly said.
On this day, fans paid attention to the word 'husband' that Adele inadvertently said. Local netizens responded enthusiastically, saying, "Adele's husband? Adele Paul?", "Adele doesn't stop. It looks like she's already married", "Is she now Mrs. instead of Miss?", "Husband?!?!" there is.
Adele previously dated producer Simon Konecki for six years, but they divorced. The two have a 10-year-old son.
Also, in September of last year, Adele recently bought a house to live with Rich Paul in Los Angeles, USA, and was embroiled in rumors that the two were engaged and preparing for marriage, and also publicly revealed her desire to have a second child.


Meanwhile, Adele lost about 45 kg after her divorce and is currently maintaining that weight steadily. At the time of her diet, Adele was known to have consumed less than 1,000 calories per day
rrr